Hi, I am Taniya Parmar. I have done engineering and a masters in computer science. I have been working as a web developer and digital marketing expert for 4 years now. My portfolio consists of 200+ website projects and 150+ digital marketing projects. As a social media manager, I have worked on so many projects. And a lot of time, I got to know that my client is a novice and was cheated by some not good digital marketing expert. And sometimes, I found that the client found the right person but they failed together. And then I told them how they can identify the right person for themselves. Also, what they should avoid doing with their social media manager. This gives me an idea to write a short blog about it, which might help the other new business owners.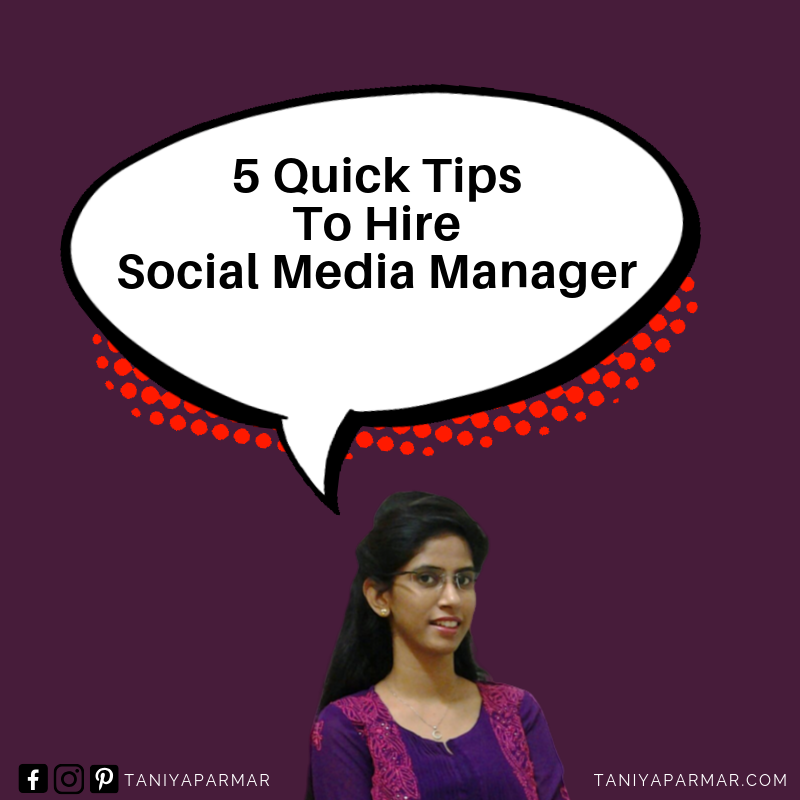 So here are my 5 quick tips to hire social media manager for new business owners
#1 Hire Authentic Social Media Manager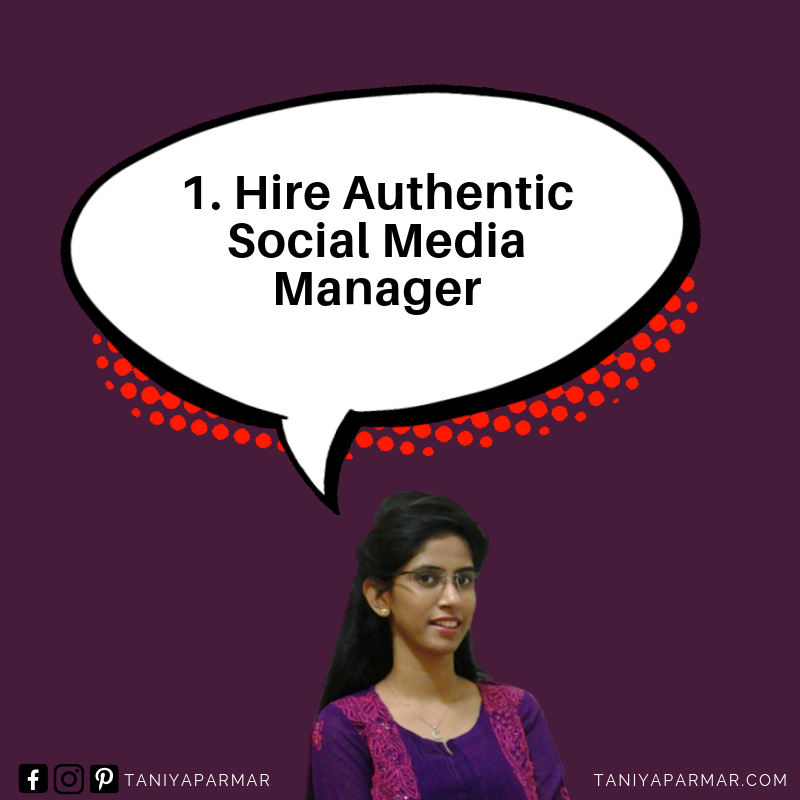 How to know the person you are planning to hire is authentic or not? Just start asking "what project have you done? what type of strategy you do? what do you think about my project?". The answer to all these questions will help you identify authenticity about the person. You may also find reviews about the person.
Do Not: A lot of people think that a social media manager is good only if he or she has so many followers. But in actual it is not true. Social media Managers usually too much occupied with so many clients' accounts. They love being busy with them instead of focusing much on their personal accounts. However, some of them keep someone for themselves to post on their behalf or they just automate their social media accounts.
#2 Discuss What You Want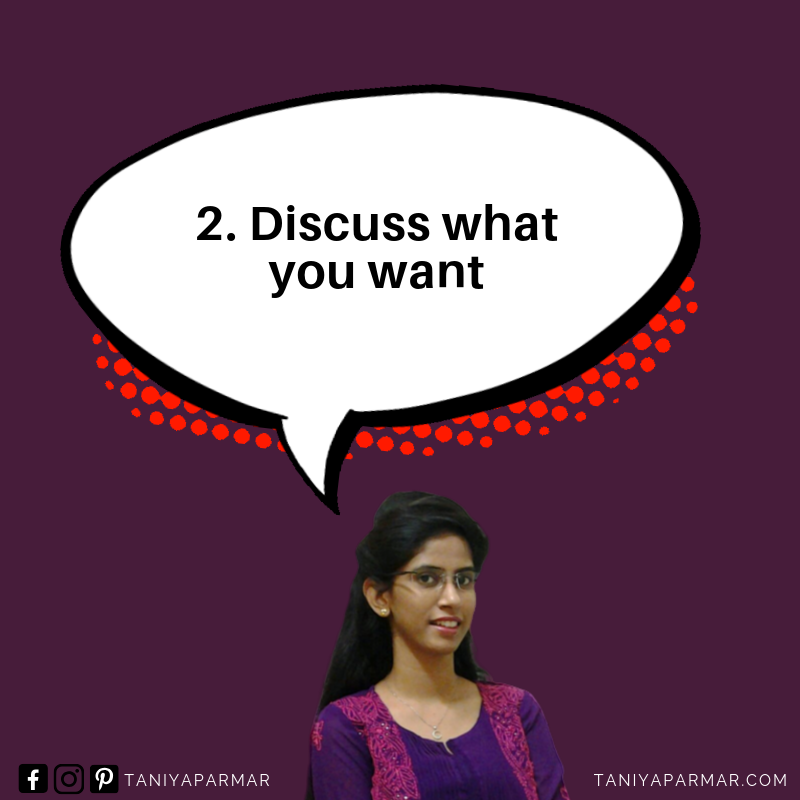 It is always good to discuss your vision before you start working with someone. It is very important that you and your social media manager share the same vision of your brand. Otherwise, once a social media manager will plan out everything, you will keep asking for the change in the plan. And this may fail the campaign.
Give the social media manager, competitor list, target audience, your choices of color, font style, post design or anything you feel you want to share with her/him.
#3 Give space to your Social Media Manager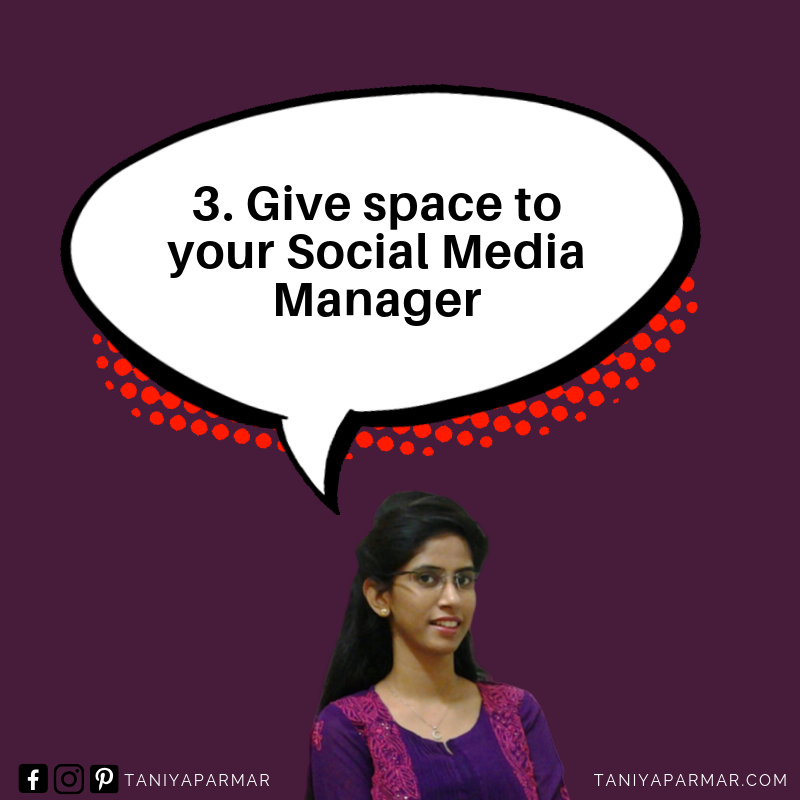 Once you have finalized your social media manager and shared your idea of the campaign. Now just give space to the person, let her/him plan out things and strategy. Do not interfere in between. It kills the creativity of the person.
Now you must be thinking if I won't interfere then how I will get what I want. So the answer to this question is here. An authentic social media manager, always make a strategy and create content around it. And then ask the client's view, does the client like it or not. Or the client wants to give her/his feedback or need any changes. So just be patient she/he will going to ask once she/he is ready with strategy and content.
#4 Keep track of progress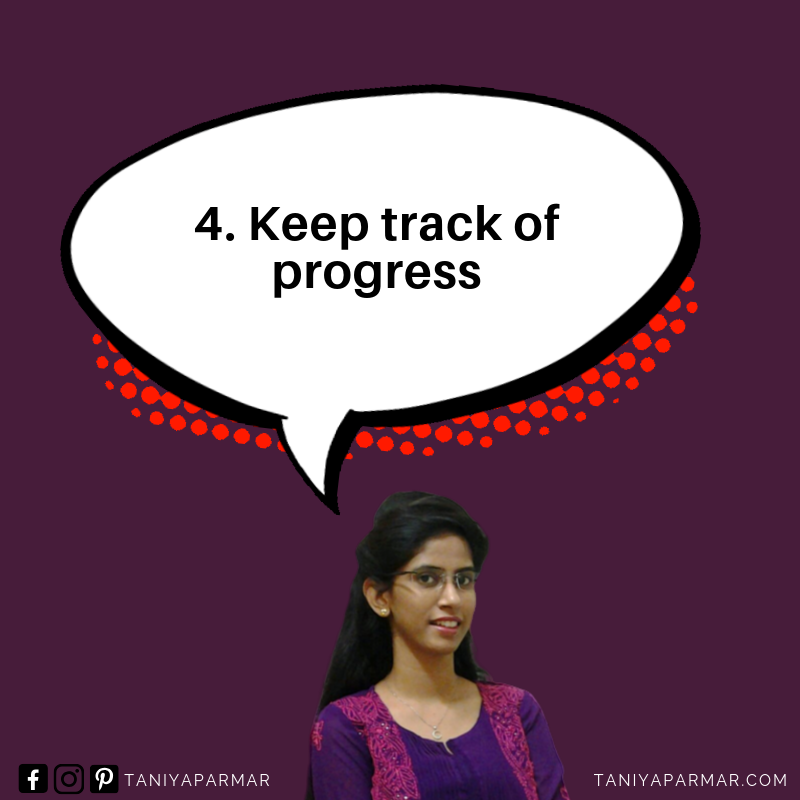 Always track your campaign progress. There are a lot of ways of doing it. So your social media manager must be using one of these ways. You can make a timeline like 15 days minimum or 1 month (it is standard). Do not ask every day what was the result of yesterday post or some more questions like that. Social media marketing is not a one-day thing. It takes time to get things to happen. If you are not patient then social media marketing is not something you should try. Otherwise, you will end up with loss and with a lot of frustration. Also, by staying patient, I did not mean that you need to be patient for one month, No my dear you need to be patient for months.
Now you must be thinking that how to keep track of progress, what tool should be used etc. Definitely, I will write a post about it in detail. And that will not only include the answer to all your questions. But also I will share some easy to use templates and free tools. So just stay tune in 🙂
#5 Never bombard with the internet information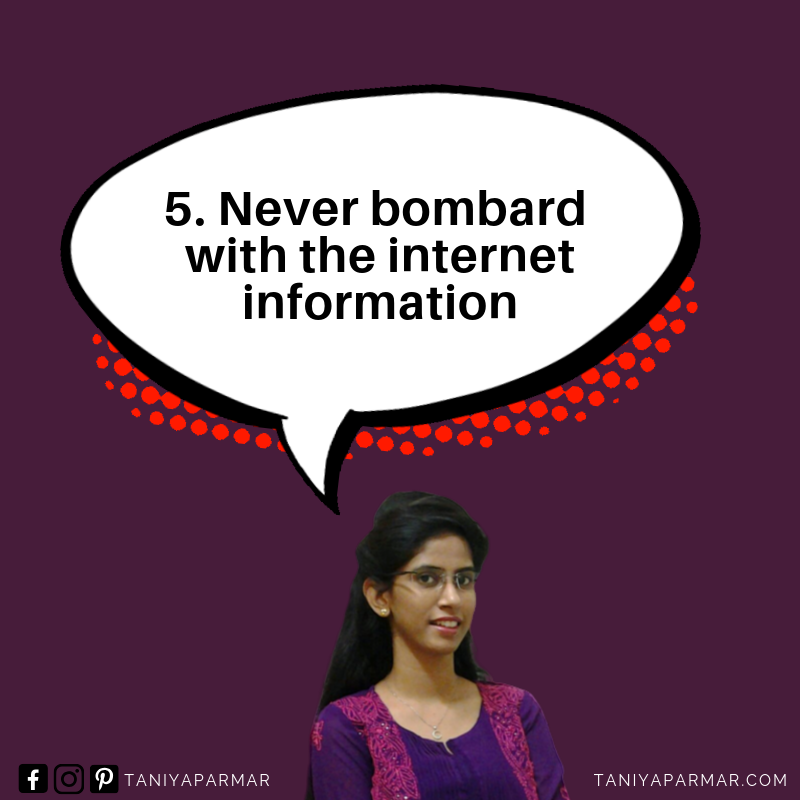 I have listened to a lot of people, they just keep throwing stuff in messages whatever they read on the internet. And they think if we do our campaign like that then our campaign will be successful else there is no way to make things happen. I suggest that you never bombard your social media manager with all the information you read on the internet. Now ask yourself, if every company who charges 1000s of dollar to run one social media marketing campaign, Will such company share the strategy for free to everyone? The answer is NO. They just share a general idea, not the strategy. And neither the same idea nor strategy will go with every type of business.
You have to have trust in your social media manager. Because if those general ideas or suggestions could help you then you would not plan to hire someone. So always remember, share everything you have in your mind or read on the internet. But never make your social media manager do the same only as you said. This may destroy your campaign because there is the least chance that the idea will work for you or you can not ask her/him in the end if it fails.
I hope these 5 quick tips, will help you find the right social media manager for you. And at the same time help you make your campaign successful. Also, you can also follow these simple rules for finding digital marketing experts, web developers, software developers or anyone for your digital project. The only thing ,some of the standards will change. I will try to write about them in my coming blogs.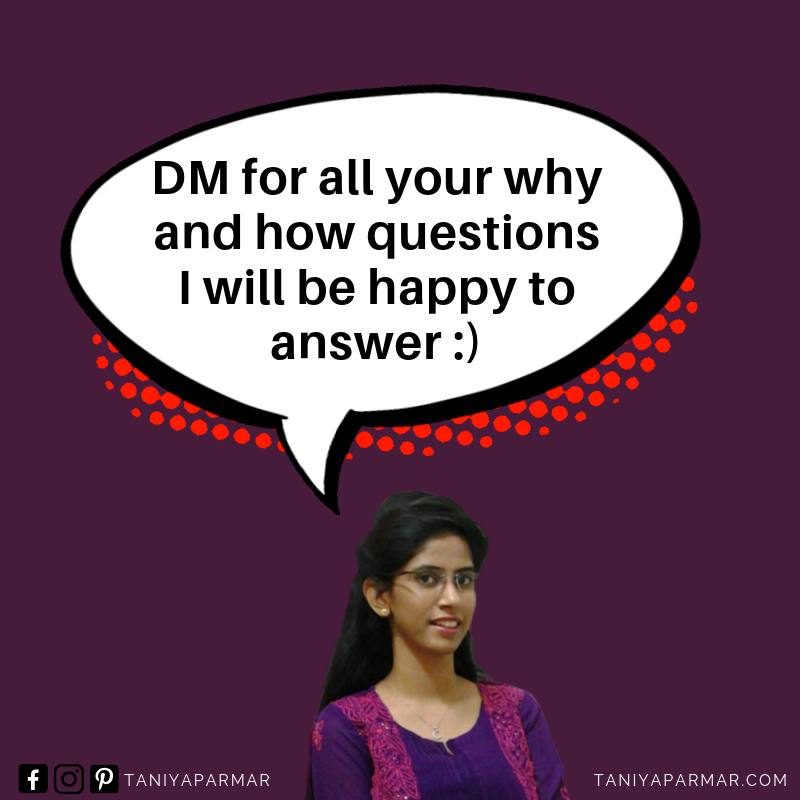 If you have any questions or want to know more about social media marketing, SEO, adwords or for any other digital marketing query, please feel free to message me here @taniyaparmar or here
Also, if you are looking for an experienced social media manager then do hire me 😀